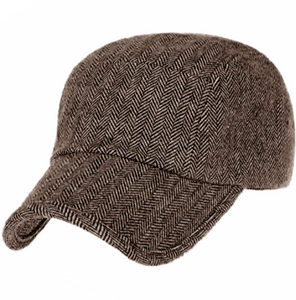 Style: military inspired army hat adjustable strap radar cadet cap
Trim/Embellishment: vintage herringbone checkered wool blend military army hat cadet cap with adjustable strap at back.
Brim: casual cadet cap with curved brim. soft touched design for a chic look.
Crown: round, low profile and flat top cadet cap. made with soft wool-like cap.